Dendera Temple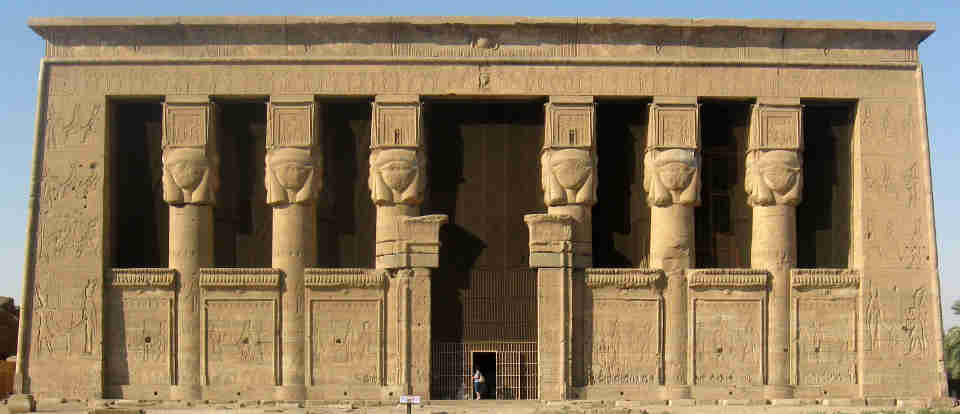 Dendera Light
Dendera light, showing the single representation on the left wall of the right wing in one of the crypts at Dendera Temple.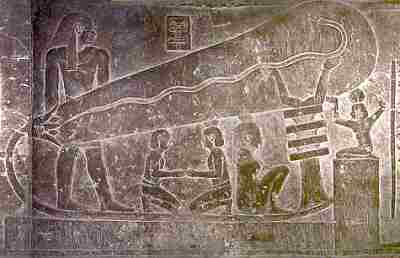 At GodElectric we have deciphered the hieroglyphs understanding that special characteristics of the plants and animals correlate to functions and natural principles of the God Electric Kingdom. For example the Dendera light you have many important hieroglyphs and features that combine to explain a directional light source.
The Lotus flower closes at night and sinks underwater with petals that beautify the dark, in a similar comparison it is the glow discharge in the dark of space that beautifies the cosmos. For this reason the lotus flower represents light and there are many examples of its meaning at Dendera. One example is Nut, often shown with Lotus flowers inside her body as she provides the filamentary lighting in Space. The Lotus flower can also be coloured red and blue to show the spectrum of light emitted from Electric Stars.
In the Dendera crypt the Lotus flower is shown supported via its stem with an area containing a resting Snake. The resting Snake departing the Lotus flower indicates an area of space absorbing light. The Snake is an ectotherm animal, meaning it absorbs energy from its surroundings when it is resting. Further evidence of its meaning as absorption can be found by researching Ra and the electric nature of Stars in the God Electric Kingdom.
The Djed column is the dielectric, it is shown between the stem of the Lotus plant and the area containing the resting snake as the light emission. The Djed Column represents the 'regenerative power', powering the directional light source.
Dendera - Temple to Hathor / Heliosphere
Dendera Temple Complex is known as Temple of Hathor, using GodElectric hieroglyphs Hathor is meaning the Heliosphere.
Below is shown positive charge Gods Structured plasma watched over to Negative Earth via two Djed Columns (dielectric)
In Dendera Temple the central Cartouche below describes God watching over the structured plasma that is positively charged or anodic with two Djed Columns or dielectric insulator linking to the negatively charged body or earth.

To the left and right Maat is shown collecting energy from the Djed Columns, supported on Maats head is a star, showing how the dielectric medium of the vacuum provides the electricity to a star. The crook and flail of the Djed Column explaining how Osiris both guides and sustains movement of the God Electric Kingdom.