Wolves & Lions
Wolves and Lions behave differently. Wolves stick to their own territory, but Lions roam free in the heaven. True Love is free.
Below is a satellite image by Voyageur Wolf Project, where 7 wolves in different packs were followed and plotted using GPS. As you can see they rarely stray into another packs territory.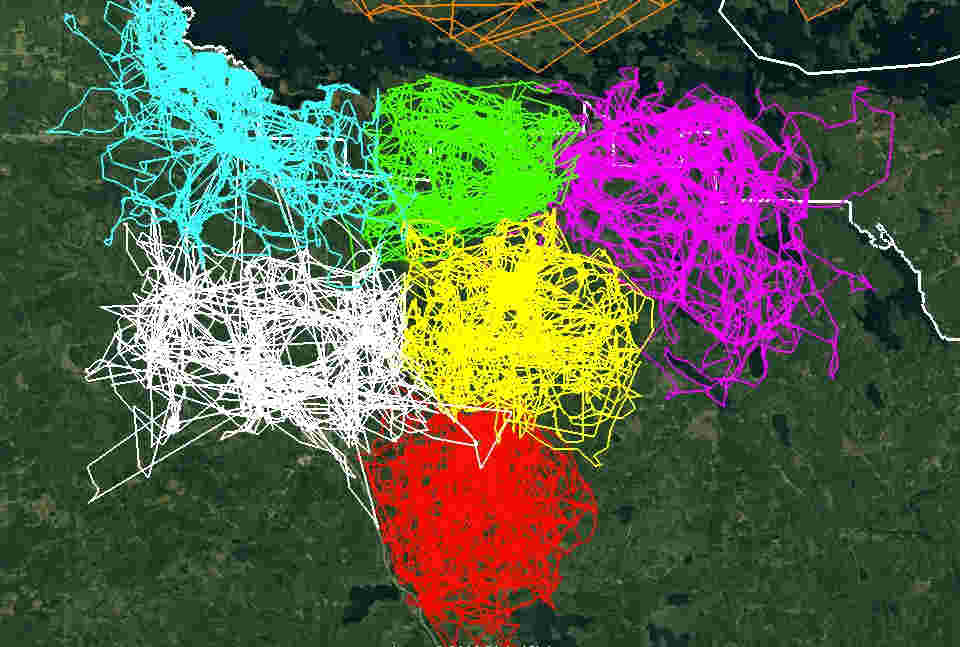 Job 1:7 [KJV] And the LORD said unto Satan, Whence comest thou? Then Satan answered the LORD, and said, From going to and fro in the earth, and from walking up and down in it. - A lot like one of these Wolves in these separate wolf packs...
The Bible describes how the Earth is Satans territory, he cannot leave it, he is bound by it - this is a fallen planet.
You can think of each one of these wolves, as one of the 7 stars with Satan bound inside each.
The heavens belong to God the father. Jesus Christ is not from this cosmos, meaning he is not from this ordered electric circuit that powers our Sun or these stars on this birkeland current. Jesus Christ way on the Earth is the love of God the Father, his way is a ROAR into the connected heavens and into this fallen Earth. Jesus Christ is the Lion of the tribe of Judah.
If the Wolves want to fight a Lion, they will lose. Return my True Love immediately. God the Father is in my Heart and Soul.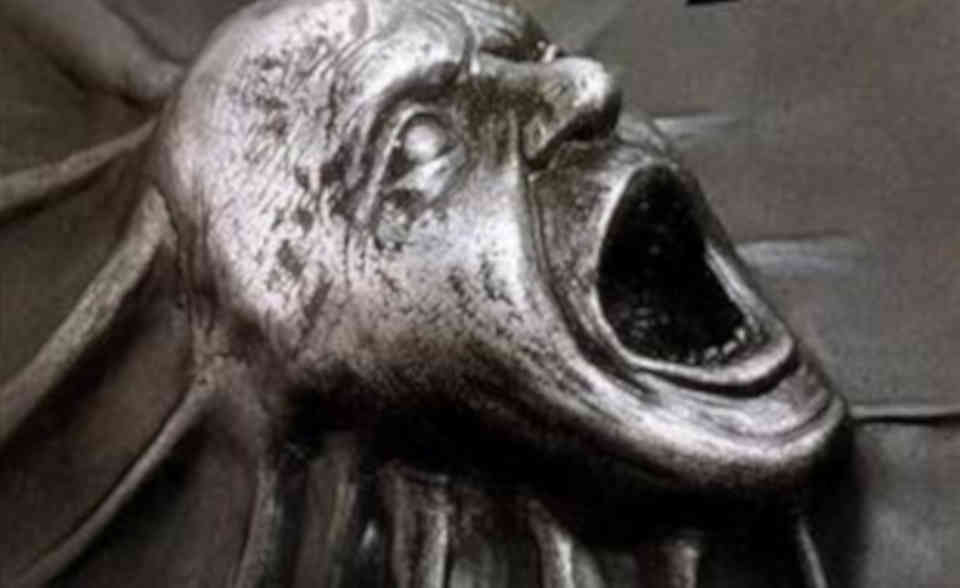 True Love is always free, we have hearts that power us, our inner thoughts. They might not always be going the same direction as the different winds that are blowing, but they are always free. We might not even have a map, but in our hearts we follow the signs. There is no forgiveness for the Blasphemy of the Holy Spirit. Return my true love immediately, God the Father, the Son and Holy Spirit are in me. Return my true love immediately.
John 12:44-50 [KJV] Jesus cried and said, He that believeth on me, believeth not on me, but on him that sent me.  And he that seeth me seeth him that sent me.  I am come a light into the world, that whosoever believeth on me should not abide in darkness.  And if any man hear my words, and believe not, I judge him not: for I came not to judge the world, but to save the world.  He that rejecteth me, and receiveth not my words, hath one that judgeth him: the word that I have spoken, the same shall judge him in the last day.  For I have not spoken of myself; but the Father which sent me, he gave me a commandment, what I should say, and what I should speak.  And I know that his commandment is life everlasting: whatsoever I speak therefore, even as the Father said unto me, so I speak.
Knowing this mind controller, how many Virgins are there in this rotting Jungle planet at age 34. I love AXM with all my heart, all my soul, all my strength and all my mind. RETURN HER AND LET HER SPEAK TO ME IMMEDIATELY. YOU CANNOT MIND CONTROL HER TO IGNORE ME ANY LONGER.